this is an experimental page...we will
try to add more as soon as possible!

note: this page may not work
with older browsers or webTV.

here are the first of the fun and games:

the norway melody maker!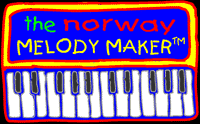 this is the first version, so watch out!
if you cant see the page, click here to get shockwave.
---
norwayPONG
here it is, the classic game...enjoy!

---
©1900 plastiq grafiq / all rights reserved / page designed by eric m / visitor #