http://listen.to/norway.disko
date:// .
---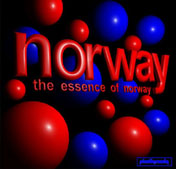 norway "the essence of norway" is the debut album on tooth and nail/plastiq musiq and it features 10 high energy, catchy pop songs done mainly on analog synthesizers and drum machines. the album was produced by ronnie martin (joy electric) and norway. the best way to describe norway's sound is to let you hear it for yourself. click on the links below to download some samples from 'the essence of norway". more samples may be available from www.cdnow.com. also be sure to check out norway on BEC recordings, "happy christmas 2" and plastiq musiq new musiq compilations 1 and 2.
the essence of norway
01.so you say
02.there's something
more to life
03.here we go again
04.dark and lonely
05.jesus girl
06.confused
07.with all my heart
08.norway girl
09.everytime
10.only time
note: file size is approx. 650-900k each. click here for a free mp3 player.
click here to order "the essence of norway" TND1149

you can also order the CD from us directly.
email norwaymail@music.com for more info.
note: i did not steal these mp3s from the plastiq musiq website.
i made that website as well as this one. -eric m.

---
©1900 plastiq grafiq / all rights reserved / page designed by eric m / visitor #